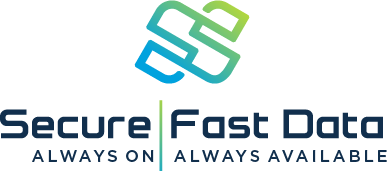 Boca Raton, FL (May 1, 2018) – Cloud Compliance Solutions – a leading provider of cloud-based enterprise platforms and compliance solutions – today announced the signing of a partnership with Secure Fast Data. Secure Fast Data provides resources to companies of all sizes, across many industries, to identify and understand how to manage information technology securely and seamlessly.  The company operates out of multiple data centers to ensure always on, always available access to your information from anywhere, at any time, on any device, turning seemingly endless and random data into real information that is meaningful and beneficial to your organization.
"North East Ohio has become a strong market for virtualization technology. With North East Ohio having mid-size companies of all business industries, we are excited about the offering and platform that CCSI can bring here." said Don Hemmelgarn, CEO, Secure Fast Data. "The partnership with CCSI expands our footprint to include Florida and Texas, and enables us to quickly provide a platform for customers looking to deploy virtual servers, virtual desktops, disaster recovery and compliant security services. By adding CCSI to our list of vendors it gives us a strong competitive edge."
"The Secure Fast Data partnership immediately provides CCSI customers with new levels of network flexibility in the Northeast Ohio region. This partnership will expand our global network for our customers to take advantage of. In today's technology landscape, up-time, flexibility and security is the name of the game and CCSI is leading the way," said Kelley Allen, CEO, Cloud Compliance Solutions. "We provide an end-to-end technology platform for our clients and they trust us with their data and business operations. This partnership and presence in the Ohio market will only strengthen that position."
To learn how you can become part of the CCSI family and take advantage of this opportunity contact sales@ccsius.com today.
About Secure Fast Data
Secure Fast Data views information as a utility, served up from central data centers that are Always On / Always Available.  Secure Fast Data offers multiple levels of private, public and hybrid cloud combinations to let customers determine the pace and schedule for migrating from premise computing to the World Wide Computer in the cloud.  With a long history of providing secure and private wide area networking solutions, the founders of Secure Fast Data are keenly focused on helping clients transition to fully managed cloud platform solutions, including site assessments to determine how to get your organization cloud ready before beginning the process.
Headquartered in Cleveland, OH, Secure Fast Data provides end to end managed solutions including fiber connectivity, SD-WAN, switching, security, wifi, virtual server, virtual desktop, back-up and disaster recovery.
Visit Secure Fast Data online at www.securefastdata.com.
About Cloud Compliance Solutions
CCSI is a technology driven company for secure and compliant enterprise-wide IT infrastructure solutions. Based on our experience and expertise CCSI drives client performance and profitability through integrated and cost effective services based on industry best practices, resource management software and premier support in an ever-changing technology environment. With in-depth market intelligence and strategic approaches that maximize the value of existing vendor partnerships, CCSI ensures business continuity in today's evolving marketplaces while providing our clients a competitive advantage.
Headquartered in Boca Raton, FL with datacenter platforms in Florida, Texas and Ohio, CCSI provides its clients with a complete suite of cloud related IT and Compliance services for all of their operational and compliance requirements. The ability to offer its clients a single vendor option allows CCSI to deliver more secure, reliable and cost effective services that significantly reduce ongoing operational and audit costs.
For more information visit us at http://www.ccsius.com